Your Choice of Law Firm Matters
The Law Firm that you choose to represent you will make all the difference in your case. Please view our video center to learn how to choose a law firm, view our client testimonials, and hear about our Firm philosophy. We are available to provide you a Free consultation and handle cases on a contingency fee basis.
We Welcome The Challenge
We have earned our reputation the hard way: we take on challenging cases and win. Our Firm has earned virtually every accolade and award a trial firm can receive because we obtain record results in tough cases. Please navigate our site to learn more about the firm; to read about our cases in the news; and to see our distinguished track record.
Meet Our Team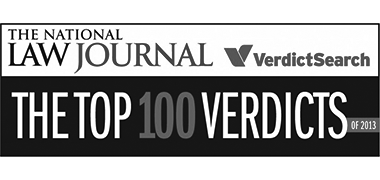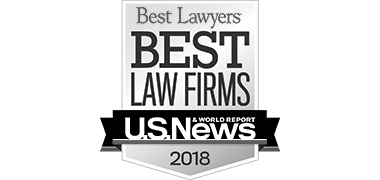 Featured Case
McKnight v. Spain, Record Setting $26.8 Million Jury Verdict in Medical Malpractice Case
In December 2013, Conal Doyle obtained the highest medical malpractice jury verdict in the history of Kern County, California. The $26.8 million verdict was recognized by California's legal newspaper, The Daily Journal, as one of the Top Ten Verdicts of 2013.
In McKnight, the plaintiff brought a lawsuit against two intraoperative neurodiagnostic monitors who caused her paralysis by failing to do their jobs during a complex spine surgery.
The plaintiff, Charlene McKnight, underwent a spinal surgery on February 23, 2009, and was rendered a paraplegic when a bone fragment was thrust into her spinal cord during surgery. The defendants were supposed to be monitoring the electrical signal of Ms. McKnight's spinal cord, but neglected to inform the surgeon of an "interruption in signal" which signified compression to the cord. This deprived the surgeon of the opportunity to take corrective action and remove the bone fragment before permanent paralysis ensued.
Significantly, Mr. Doyle was able to obtain a pre-trial ruling that MICRA, California's medical malpractice tort reform statute, does not apply. Therefore, the defendants, who are not licensed health care providers, do not have the protection of damages caps. Therefore, the entirety of the verdict is recoverable.
Read More

about McKnight v. Spain, Record Setting $26.8 Million Jury Verdict in Medical Malpractice Case
Office Location
Doyle Law

280 South Beverly Drive. Penthouse

Beverly Hills

,

CA

90212

Phone:

310-651-8272

Fax: 310-943-1780
Don't Hesitate
Remember, the sooner you begin this process, the sooner your life will return to normal. So, don't hesitate to contact us with any questions or concerns if you or a loved one has been injured. Call Today
310-651-8272
Stay Connected
Follow our firm online at the following: Our firm routinely handles landmark cases that are reported in the news worldwide. Find us
In The News
Free Case Evaluation
Millions Recovered For Our Clients In Personal Injury & Wrongful Death Cases